School Uniform
What should my child wear to school?
School Uniform
– White polo shirt with buttons at neck or long sleeved white shirt
– Grey skirt, trousers, shorts or pinafore
– Navy blue cardigan or jumper (those with the school emblem are available to buy at the school office)
– Black shoes (not trainers or heavy boots please)
– Summer – blue and white checked/striped dress
– Grey, navy or white tights or socks
– A coat for outdoor play
– In warm weather – sun protection cream and sun-hat
– One pair of stud earrings and a wristwatch may be worn, but no other jewellery is permitted. Children must be able to remove their earrings for PE and sport at school.
– Please ensure all clothes and possessions are clearly labelled with their name.
– Children's hair should be a natural hair colour, make-up and nail varnish is not permitted.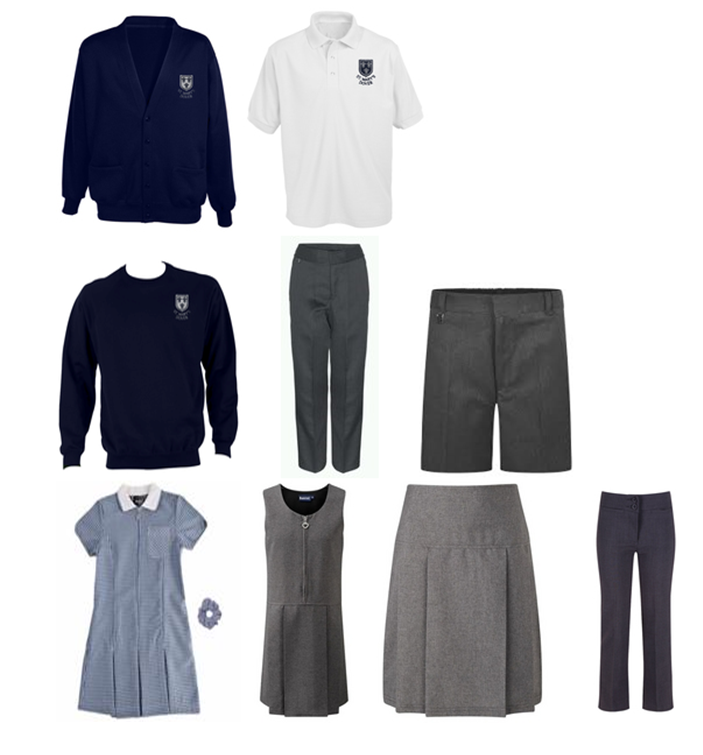 PE: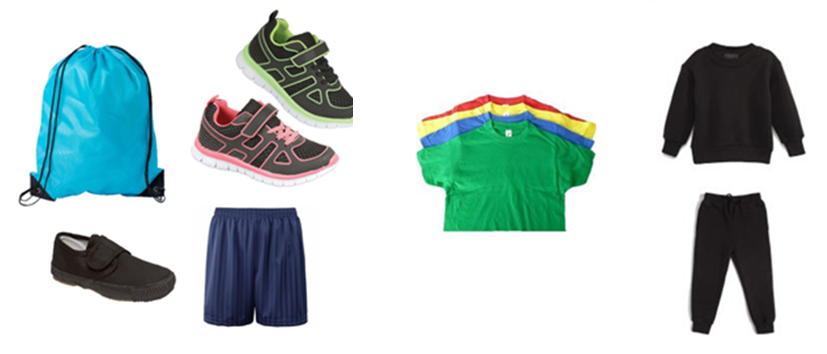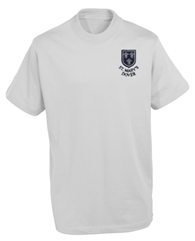 PE kit consists of a pair of trainers or plimsolls, a t-shirt matching your child's house colour OR St Mary's CEP white t-shirt, and a pair of black or blue PE shorts.
It is advisable to provide your child with a jumper and tracksuit bottoms for colder weather.
Stud earrings are not permitted and must be removed for PE lessons.
To purchase your uniform log in to www.pmgschoolwear.co.uk. On the home page, choose 'St Mary's CofE Primary School, Dover' under the 'Find your School' search tool. This will take you to our school's uniform page. Once you have chosen your items make sure that you type in 'STMDFC' in the voucher code to claim free delivery.
Thank you for your continued support in ensuring your child is smartly dressed in school uniform.